Onis Visa FOX Full 3D view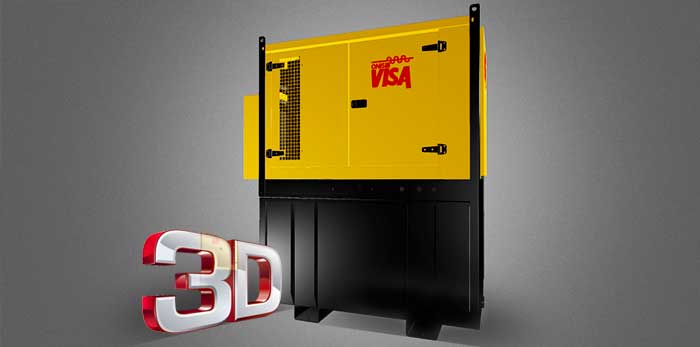 Onis Visa FOX Special version for telecommunications Companies, radars, data centers, TV broadcasting, etc.
FOX provides a BIG additional fuel tank and a lube level maintainer allowing continuous operating without operator on site for maintenance or Diesel refuelling.
See New full 3D view on our Facebook page (link below) and like it!!!
Onis Visa FOX, Increase your Energy Autonomy!