ONIS VISA Generating Sets, for more than 30 years in the Telecommunication sector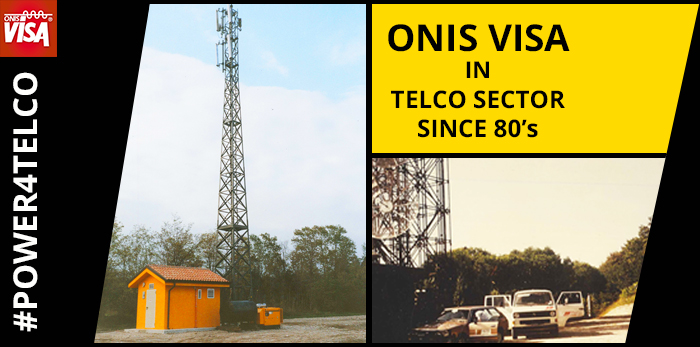 ONIS VISA generating sets celebrates 30 years of supplies in Telecommunications.
With many years of experience in the energy market, Visa Spa offers a specific line completely dedicated to the Application of Data and Voice Transmission, designed to meet the needs of the Telecommunication sector, one of the most dynamic area, subjected to continuous changes dictated by the constant evolution of technology.
Thanks to the expertise developed in many years of cooperation with international telecommunication and broadcasting companies, Visa is the ideal partner for the power supply, both to feed transmission sites in remote areas, and to be used as stand-by to the Mains .
We thank all our Telco clients, the current but also the future ones, for the trust you grant us.
Follow Us