ELETTROEXPO 2014 - ONIS VISA gruppi elettrogeni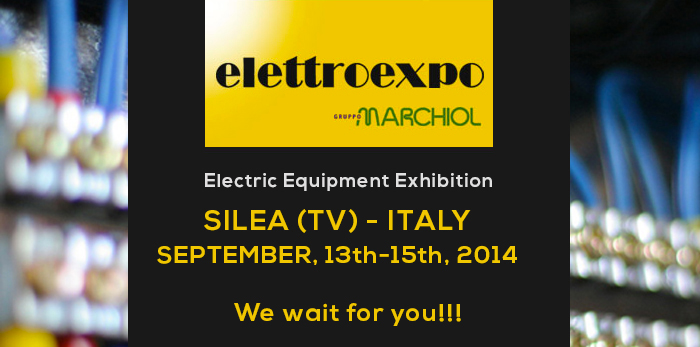 ELETTROEXPO Exhibition, which is organized by MARCHIOL Group, a leader in the Italian market in the distribution of electric equipment, comes this year to its 16th edition, covering a floor of 6000 square meters and hosting more than 150 exhibitors dealing with electric equipment for civil and industrial applications, from automation to photovoltaic, from home automation to lighting systems, with more than 8000 visitors.
There will be three days full of meetings and events to discover the latest trends in the market, to come in contact with the technological innovation andto better know the different services in the sector.
The exhibition is held in Via Cendon 25, close to the sporting facilities. Official opening to visitors from 9:30 to 18:30.
ELETTROEXPO 2014
September 13 – 15, 2014 in Silea - Treviso
Free admission, reserved to operators with mandatory registration.
Free parking, subject to spaces availability.
WE WILL BE THERE THE ALL THREE DAYS, COME TO VISIT US, WE ARE WAITING FOR YOU!