FIS OFFICIAL PARTNER FOR ENERGY SUPPLY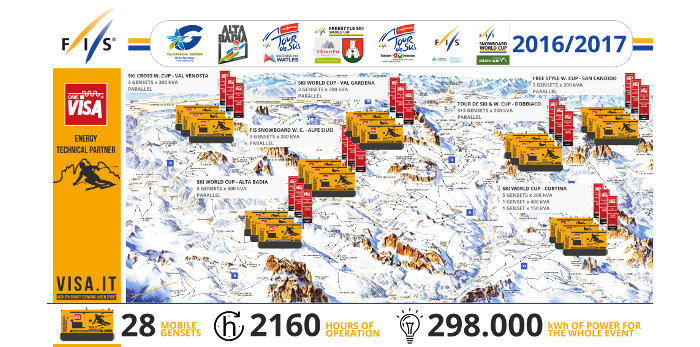 Visa SpA confirms its great passion and commitment to support and promote ski sports and activities, thanks to the partnership with F I S (International Ski Federation).
Providing 28 units of mobile gensets to be applied in the most famous national competitions and world cups, it has powered the best events in the most enchanting, beautiful and suggestive areas of the Italian Alps.
2160 hours of operation providing continuous power to grant the perfect success of ski competitions and world championships
298.000 kWh is the total power made available to cover all these sport events.
PARTNERSHIP FIS
PHOTO GALLERY