Onis Visa @ Big Mawev Show 2015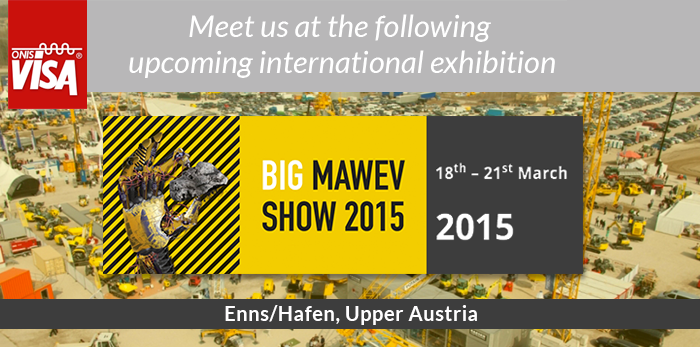 We will be exhibiting at the Big Mawev Show 2015, through our Partner company Anton Sommeregger Energiesysteme GmbH, that will be held in Enns/Hafen – Austria, from 18th to 21st March.
It is an important and big event in the sector of Construction Machines and accessories.
It will be a good occasion to meet and have the possibility to up-date you with our news and provide all the commercial and technical information you may need.
Our stand is: D19. Drop in, you will be most welcome!
For further details about the exhibition click the link below:
See you there!