ONIS VISA @ MOBILE WORLD CONGRESS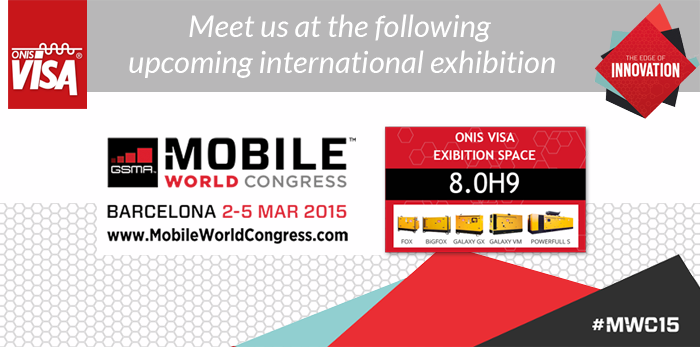 Mobile World Congress - BARCELONA, 2-5 March 2015
Onis Visa will be exhibiting at the Mobile World Congress for the first time!
The Mobile World Congress (MWC) will be held from 2nd to 5th March in Barcelona (Spain), the most important event in the mobile wireless communication sector. Every year, the MOBILE Congress provides the framework for industry leaders to meet with representatives and developers from other segments in the ICT sector . It also boasts the highest concentration of the latest advances in mobile telephone communication.
Our innovation in prime and stand-by power for telecommunication industry's emerging markets will be present in Barcellona, showcasing the latest hybrid power solutions for cell tower networks.
Our highly qualified technicians are at your disposal for the complete design of the electrical supply referring to new telecommunication applications or even to restore the existing ones, supporting the clients in the choice of the most proper genset and its specific equipment, as well as in the supply of the different components, such as control panels, battery boxes, rectifiers, BTS, etc.
Onis Visa will be at Stand 8. 0H9.
We look forward to meeting you in Barcelona! Don't miss the event !
PICTURES
PICTURES