PARTNERSHIP WITH PERKINS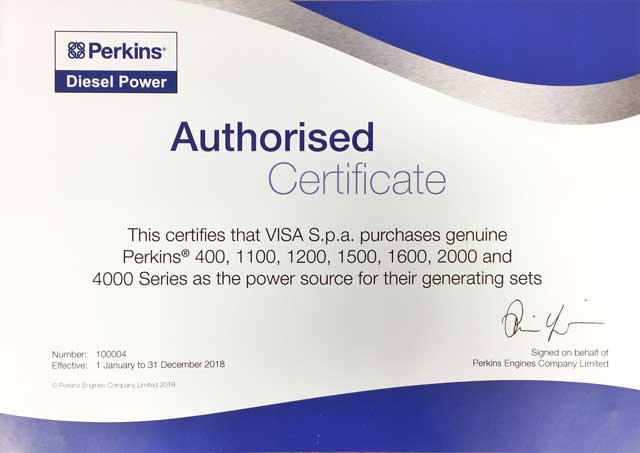 Visa Spa and Perkins confirm also for 2018 their strong relationship, on a journey that continues more than 25 years on. 
An excellent business partnership that allows Visa Spa to offer high-performance products powering the most difficult projects and complex applications, equipped with one of the most advance and competitive range of purpose-built engines available today. 
One of the key reasons for Visa Spa selecting Perkins is that it is a recognized brand, as well as the extended worldwide product support it offers, ensuring your genset to be in great shape to do the job it was designed to do. 
Beside the distribution network and the product support, Visa SpA has always focused on the importance of genuine parts. Using official Perkins parts for engine is the optimum way of keeping the machine running long into the future, considerably enhancing its performance as well.  
Visa SpA is proud to be associated with such a prestigious company, of which it shares the same vision, the same values and the same commitment to the highest standards in the products it make and the service it offers. It is a great opportunity to work closely for growth through innovation and teamwork.