PERKINS RECOGNISES 25 YEARS OF BUSINESS WITH VISA SPA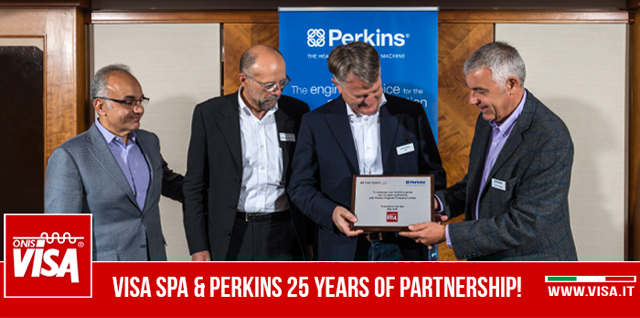 Visa SpA has been recently honored by Perkins Engines Company Limited for celebrating 25 years of partnership.
During the Perkins Global Electric Power Convention, which took place in London, at the Royal Garden Hotel on May 11th, Mr. Lorenzo Barro, President of Visa SpA, officially received from Mr. Ramin Younessi, President of Perkins, a plaque to recognize their long and successful business relationship.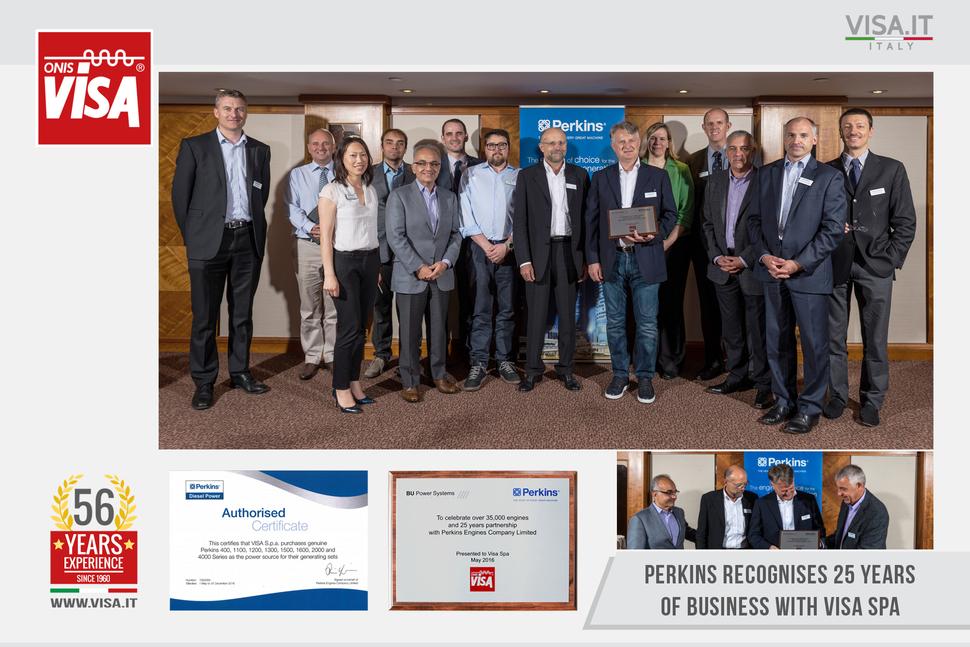 Present at the event, among the others, also Mr. Trevor Toulson, Electric Power Director of Industrial Power Systems Division at Perkins.
Mr Giancarlo Meneghini and Simone Buraschi, respectively Managing Director and General Manager-Sales of BU Power System Italia, Perkins distributor, were also there to celebrate this special occasion, witnessing their contribution to the remarkable results Visa SpA had been able to obtain in the markets worldwide.
"We are proud to gain this recognition. It's a privilege to be associated with such a prestigious company, of which we share the same vision and the same values. We are pleased to be considered part of its growth", commented proudly Mr. Lorenzo Barro, during the award ceremony.