POWER GEN - LAS VEGAS, 5-7 DECEMBER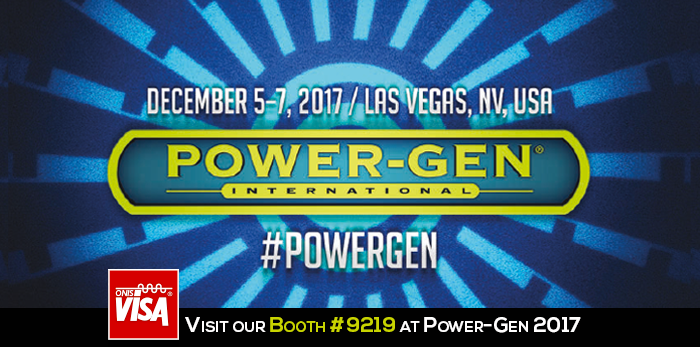 Don't miss the opportunity to see and personally touch the quality of Onis Visa electricity generators.
Power Gen International Exhibition, Las Vegas, 5-7 December 2017.
Onis Visa products will be showcased in every single detail and our experts will be answering all your questions.
If you want to make optimum of your time to POWERGEN 2017, plan your visit in advance by contacting our marketing department to schedule an exclusive time for you. Please fill the booking request form or send an email to marketing@visa.it .
Get face-to-face with our sale and technical staff that will be at your disposal to fully support you. Come to visit us at our booth nr 9219 . You will be the most welcome!