POWERING AFRICA'S GROWTH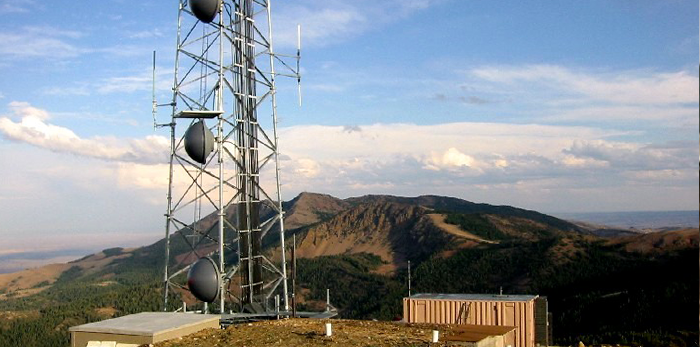 Visa SpA is an Italian genset manufacturer that has been present in the market for more than 55 years. It combines global experience with engineering expertise to provide the customers with total support, supplying the most profitable and appropriate solutions, in accordance to any customer's specific needs.
Visa SpA has long made a determined effort to underpin Africa's economic growth, supporting projects in areas such as mining and energy, telecommunications and infrastructure developments. In the last two years, it has supplied more than 2500 Onis Visa electricity generators across many African countries, ranging in scale from 13.0 to 2500.0 kVA.
These gensets have also been deployed across multiple sectors: government ministries, public organisations, telecommunication companies, telephone and Internet services, data centers and water pumping stations. Its genset units have been put to work right across the continent, from the more developed markets of North Africa down to Zambia in southern Africa; from Kenya in the east, to Cameroun in the west. Its customer base is equally diverse, reflecting the nature of the genset market in Africa.
The applications and uses of gensets in these countries range from small micro applications supporting remote telecoms towers and other installations, to critical power for heavy duty demand or even grid support. All its gensets are customized or special versions, in accordance to the specific destinations and the harsh environmental conditions to be faced. Durable and robust, all gensets feature high corrosion and impact resistance and have been designed to withstand rough handling. That is a pre-requisite for the challenging Africa market, where demanding applications require frequent handling of the units or are located in particularly hostile climatic conditions.
Visa SpA has notably played a role in the advance of Africa's telecoms industry. It has designed specific projects for the telecommunication sectors, with literally hundreds of smaller-sized power machines (13.0 to 20.0 kVA) supplied. Many of these have oversized fuel tanks on board, to increase working autonomy and safety and therefore suitable to operate for long periods of time.
Their compact size and reliability are two main aspects that have always distinguished Onis Visa products.  "Gensets for the African markets are highly customised, underlining the need for customers to ally with a high quality partner, with proven reputation and supplying a high quality product" , the company stated. "The main reasons why Onis Visa gensets have been selected are the long experience on many other projects and, last but not least, the fact that Visa SpA can guarantee a local service through the company's regional dealers and agents". 
One ongoing challenge is always to build trust and nurture client relationships. While cost and price competitiveness is always essential, companies and end-users also tend to prioritise after-sales services and support in the decision making process. Among other things, Visa SpA has built its success on customer service with clients naturally loyal to a brand they know well, with a presence in the global market dating back more than half a century. 
A dynamic team of engineers dedicate efforts to designing tailor-made solutions and developing specific technologies for more complex applications, working hard to offer the most suitable machines. And all are well aware that continuing economic growth and population rises across Africa will only increase the demand of power long-term. "The global diesel genset market in Africa is expected to grow, due also to the rapid rise of the telecommunications sector, as well as the manufacturing, construction industries" the company added.
However, competition remains strong in the whole region. The market is flooded with gensets of varying  quality and cost, in part, a direct result of the lack of quality control regulations in many African countries. Reputation, continual innovation and constant searching for ways to better support customers with  solutions and new products are the ways Visa SpA adopts to differentiate itself from the competition.
Source: African Review - July Issue - Page 60 - https://goo.gl/7azjxh