SIMA, PARIS - INTERNATIONAL AGRIBUSINESS SHOW ,24-28 FEBRUARY 2019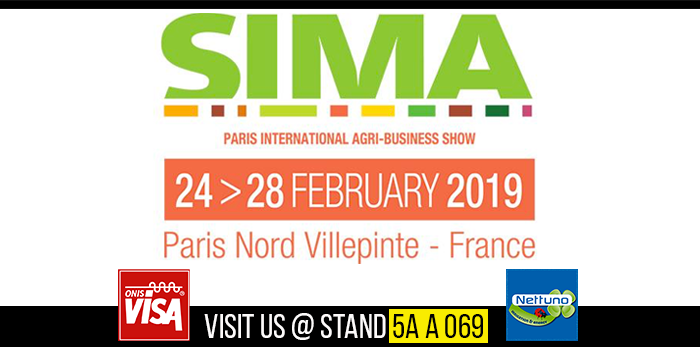 SIMA is the international agribusiness exhibition dedicated to agriculture and farming suppliers, to which Nettuno will be exhibiting in 2019, from February 24th to 28th, held in Paris, at the Nord Villepinte Parc des expositions.   
By joining us at our stand 5A A 069, you will get in contact with a product that perfectly fits in this context, supporting your specific business with expertise and reliability.   
Visa SpA will be present with its own brand: Nettuno, the company division specifically dedicated to the agriculture area, introducing its high quality motorpumps and its complete and innovative solutions, displaying a selection of products and accessories particularly suitable in terms of functions and features to this sector. Among the items presented during the event, distinguishes itself the Motorpump Atlantic F 83 in Silent version or the Motorpump Atlantic F 100, in super silent version, both equipped with different accessories.
A unit of Onis Visa generating set in specific version and features will also be present to compete the range, as the result of constant improvement in product diversification and continuous innovation.
Don't miss the event, come and meet a team of professionals who are committed and pleased to support you, by suggesting the most flexible and reliable solutions.
See you there!