VISA ALWAYS FOCUSES ON HEALTH AND SAFETY IN THE WORKPLACE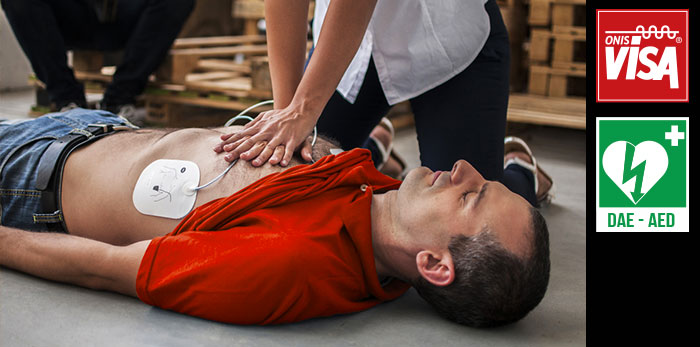 In its constant effort to give maximum attention and care to health and safety in the workplace, Visa Spa has taken another step forward.
Some units of automatic external defibrillators (AED) have been recently purchased and placed in strategic and easily accessible areas of the company.
Sudden cardiac arrest is unpredictable. It can happen anywhere, anytime and without any warning. Time is of the essence in these situations and using a defibrillator is the only effective intervention. In fact, when used within the first 3-5 minutes of a person suffering a SCA, defibrillator can dramatically increase a victim's chance of survival. They are designed to be simple to use and its use is taught in first aid and life support classes.
"Focusing on health and safety of our staff and visitors has always been a priority for us" - confirms the the Director of prevention & protection service .
Monitoring and improving the organization of security in the company, as well as ensuring a total compliance with the current legislation on safety and health represent an essential part of our day-by-day commitment and are undoubtedly among our main objectives.